If you're an RD, GI, PCP, or other healthcare practitioner interested in updated resources and continuing education to provide your patients a better way to manage digestive health, join our Partners in Health network.


Partners in Health members enjoy:
Free Continuing Education credits via webinars with Kate Scarlata, Jane Muir, Tamara Freuman, Megan Riehl and more top experts, all available on-demand.
Complimentary, customizable low FODMAP patient education materials.
A Sampler Box so you can experience Epicured's delicious meals first-hand.
Opportunities to promote your clinical practice through email and social media.
The RxBox Program for Patients: a free low FODMAP, gluten-free starter pack of delicious Epicured meals, snacks, and beverages for your patients to customize and enjoy.
Access to the Epicured Test Kitchen for events and cooking demos in NYC.
What your colleagues are saying about Epicured:

"I just got back home at almost 10:30pm from my pediatric practice after seeing my last visits in isolation. Thank you so much for YOUR dedicated service because I certainly can't afford an IBS flare-up right now. Bless you gang!""
- Joseph A., Sea Cliff, NY
"When I talk about Epicured, I focus most on the quality. It's everything I want for my patients."
- Laura Manning, MPH, RD, CDN, Mount Sinai Inflammatory Bowel Disease Clinical Center

"The Rx Box program is genius. I've gotten such good feedback from my patients on it. For those who are most worried about being able to tolerate the food, the free trial puts their mind at ease. They are all super excited to try it. It makes their low FODMAP journey that much easier."
- Alyssa Lavy, MS, RD, CDN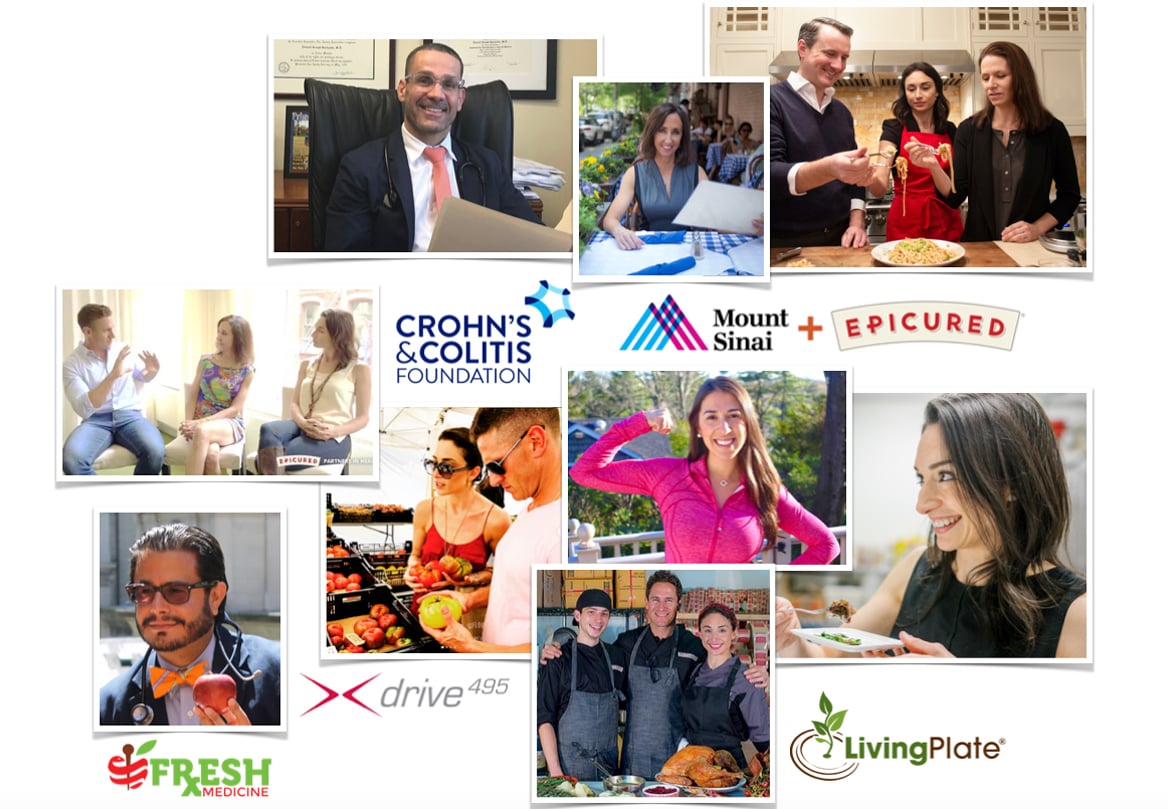 Use our members-only Partners in Health resource portal:

Already a member of our Partners in Health network? We have a fantastic resources center filled with educational materials for your patients and continuing education webinars. If you're a member and you need the password, contact us!