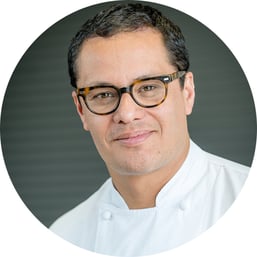 From Executive Chef Dani Chavez-Bello
So much goes into creating new recipes at Epicured. An inspiring team of chefs, doctors, and dietitians to makes our food delicious, nourishing, and healing. Recipes are tested and retested, with ingredients measured to the gram to make sure they are low FODMAP.
We also look to you, our customers, to tell us what you enjoy and what makes you feel your best. Knowing that the food we create is helping people to feel better and to love food again, that's all I've ever wanted as a chef.
So, here's a little taste of what we're working on in the Epicured kitchen. If you have any questions or comments, tell us below. I'd love to hear from you. - Dani