It's easy!
To change or reschedule an upcoming Epicured order, head to the "account overview" section of the Epicured website. When you arrive, you'll be greeted by the calendar view.
Next, select your upcoming delivery date from the calendar. As a reminder, your delivery dates will be highlighted with an orange circle. After clicking your delivery date, scroll down to find the "update order" button shown below.
This will trigger a new page to open, at which point you'll see a full list of the menu items you've selected, as well as their corresponding quantities and delivery dates.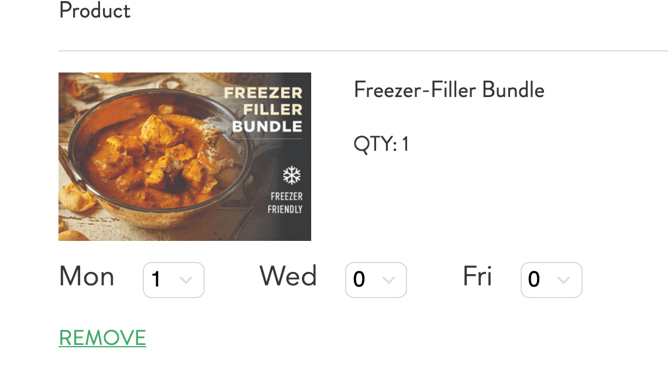 To change the delivery date, simply update the amount (quantity) under your desired delivery date. To reschedule your delivery entirely, you'll want to move all meals to the desired delivery date.