It's easy!
Please note you must change your delivery date 72 hours (3 days) BEFORE the anticipated delivery date. If you miss this window it may not be possible for us to accommodate your request.
To change or reschedule an upcoming Epicured order, head to the "account overview" section of the Epicured website. When you arrive, you'll be greeted by the calendar view.
Next, select your upcoming delivery date from the calendar. As a reminder, your delivery dates will be highlighted with an orange circle. After clicking your delivery date, scroll down to find the "update order" button shown below.
This will trigger a new page to open, at which point you'll see a full list of the menu items you've selected, as well as their corresponding quantities and delivery dates.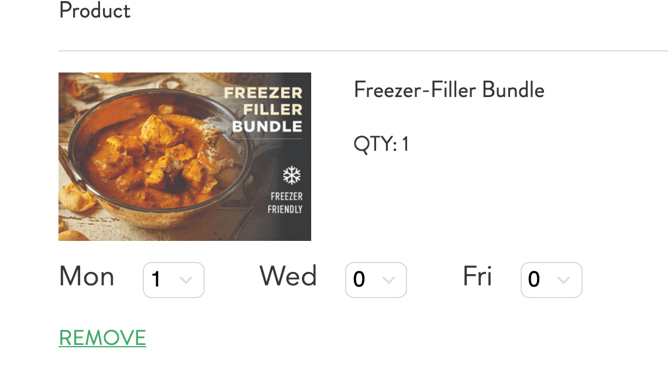 To change the delivery date, simply update the amount (quantity) under your desired delivery date. To reschedule your delivery entirely, you'll want to move all meals to the desired delivery date.
We make every effort to accommodate requested changes. If your order has already left our facility we cannot change the delivery date nor reroute the package.
RETURN AND REFUND POLICY
Epicured has a no return and no refund policy. We cannot accept food back into our facility at any time for any reason. We encourage you to take a picture of any item of concern to share with our team. The team at Epicured makes every effort to ensure your food arrives safely and on time. If there is an instance whereby we need to address a concern regarding part or all of your order please reach out to us immediately. You can reach us via email or call Customer Service at (917) 260-8506.