1: We take your health seriously.
Every meal we deliver is low FODMAP and gluten-free, dietitian-approved and backed by science.
Our Partners in Health Network includes some of the best, gut-health focused doctors and dietitians
and we have a one-of-a-kind relationship with Mount Sinai Health System.
2: We take delicious food just as seriously!
Our renowned culinary team, led by chef Dani Chavez-Bello, has cooked at some of the world's best restaurants.
Our menu includes over 50 low FODMAP and gluten-free prepared entrees, soups, salads, and smoothies. They are always freshly prepared just for you with the best ingredients and delivered right to your door.

3: Most importantly, our customers feel great.
Nothing matters more than the way our food makes our customers feel. In fact, 98% tell us feel the same or better when they eat Epicured. Here's what they say:
"The peace of mind that Epicured gives me is immeasurable. The food is good and so easy."
Selina S. Hoboken, NJ
"The meals are absolutely delicious and for the first time in months I feel great after eating. No bloating or pain. Love it! Highly recommended."
Kate F. Brooklyn
"[I feel] relieved. My GI condition makes food something I no longer look forward to and I dread meals. The Epicured options have been a life saver, food is interesting again, and I like being able to grab and go instead of trying to find different food to make for work."
Lauren L., Pottstown, PA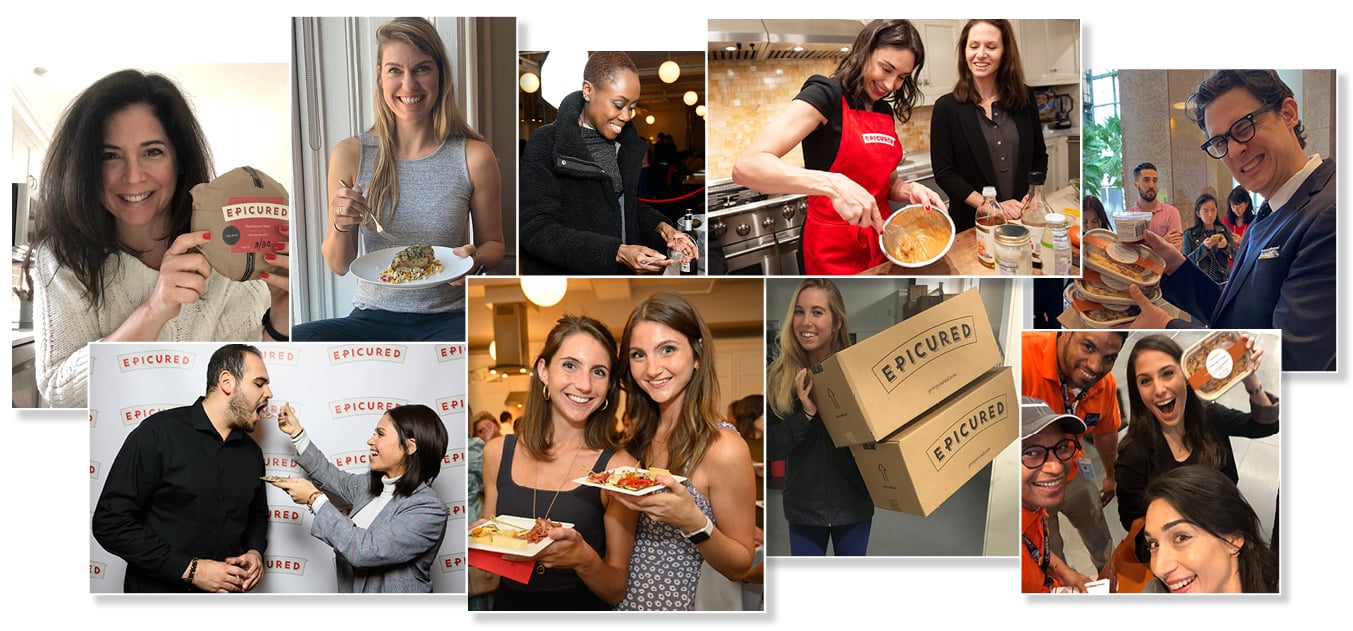 Check Out Our Latest Feature on CBS News!
Feeling better has never been easier.
Find out how our service works and see for yourself how simple it is. Then start your journey to good health with Epicured.