Epicured is on a mission to create delicious food as medicine and, in just two years, we are already achieving amazing outcomes.
We are partnering with top-tier medical institutions, doctors, dietitians, and health influencers. Our 'food pharmacy' is a gourmet kitchen staffed by
Michelin-star chefs.
Are you as passionate about food & health as we are? Check out our exciting new job openings.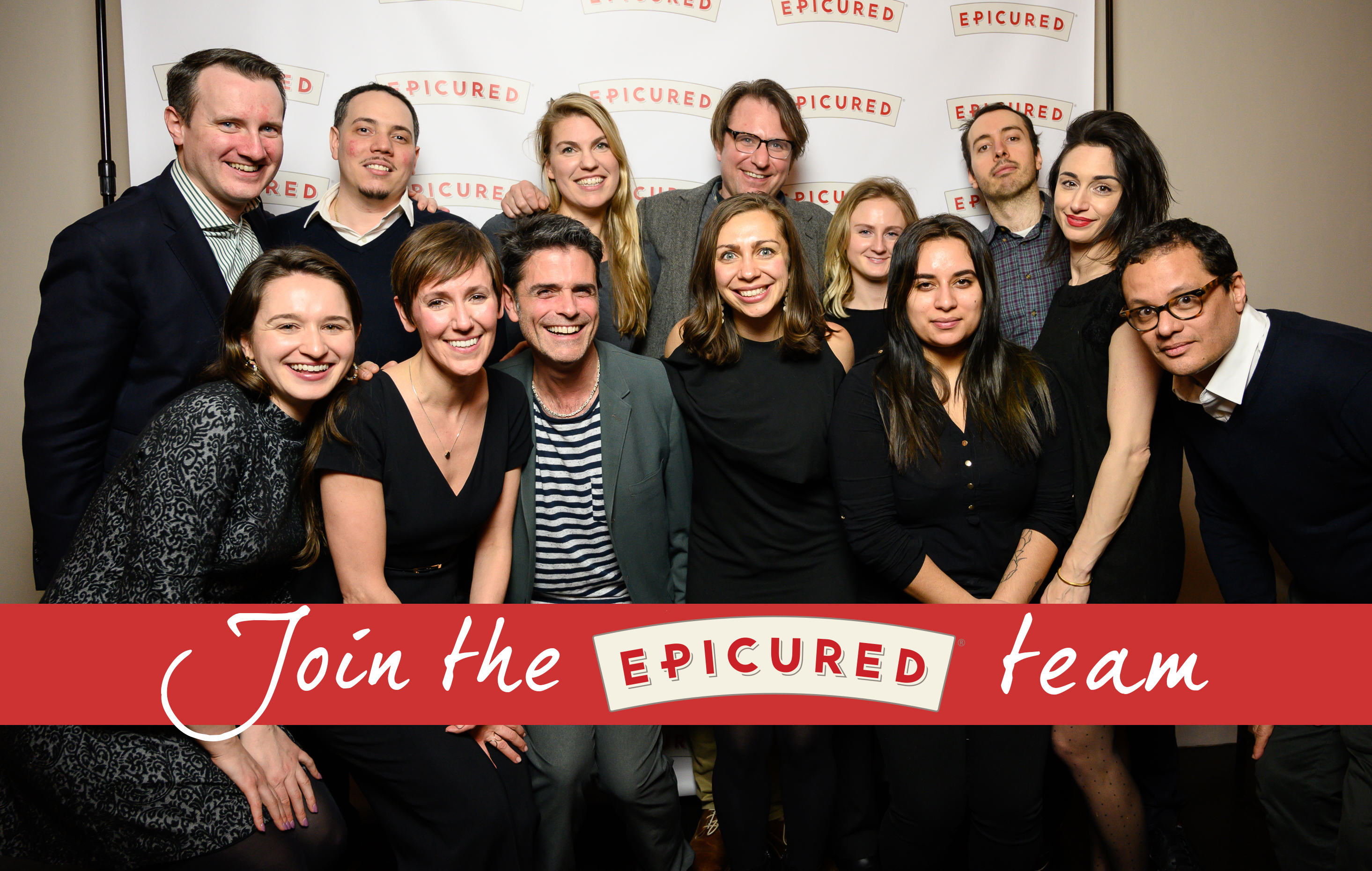 eCommerce Product Director
Full-time, based in our New York HQ
Epicured is looking for an eCommerce Product Director in New York to optimize our customers digital experience. This preternaturally curious, ambitious, and passionate professional will work across our Engineering and Marketing teams. We're looking for someone who dreams big while measuring results!
If this role appeals to you, and you hit most of the requirements below, we'd love to chat!
Who We're Looking For:
10+ years progressive business experience, with 5+ years of relevant experience in an online marketing or product management capacity at an eCommerce business.

Bachelor's Degree or higher.

Strong technical understanding, including experience with how to optimize for speed, data connectivity via API integrations, JavaScript, HTML, and/or CSS.

Solid grasp and support of effective marketing strategies which focus on the full buyer journey.

Experience working in a Technical eCommerce role with digital marketing skills.

Experience leading large customer initiatives with measurable impact on business as well as experience building and managing eCommerce businesses.

Demonstrated ability to successfully partner with cross-functional team members to deliver business plans with excellence.

Understanding of how to drive eCommerce conversions through effective direct marketing programs.

Ability to utilize analytics to solve complex business questions and collaborate cross-functionally with marketing and other teams.

A level of entrepreneurship which stays abreast of industry trends and can set a vision and develop a plan, create a process to execute on that plan, and influence and inspire others to believe in it.

Keen eye for creativity, which allows continuous advancement of the brand with a strong understanding of UX, merchandising and digital production

Creative, strategic thinker and team player with the ability to multi-task and reprioritize quickly.

Organized: from your email inbox habits to your time management, to the information you juggle about people, teams, clients, and products,

Strong and efficient written and verbal communication skills,

Desire to learn, grow and develop as a first-class startup executive,

A self-starter with strong sense of urgency,

A team player who is willing and happy to help, and is curious and constantly learning

Comfort working with the ambiguity of a fast-paced startup - ability to proactively innovate and solve problems creatively, looking to data to drive decisions and scalable processes.

Subject matter expertise in healthcare, nutrition/dietetics, or chronic disease management.




People Operations Manager
Full-time, based in our New York HQ
Epicured is looking for an experienced People Operations Manager to join the team at its Soho Headquarters. Comfortable in a rapidly-growing start-up environment, this person should be a strong Human Resources generalist, capable of owning all aspects of the employee lifecycle, navigating relationships with co-workers, and building a strong culture that rewards high performance and bolsters retention.
Who We're Looking For:
An HR generalist, excited to manage the entire employee lifecycle, including employee onboarding, performance management, professional development, and off-boarding;

An expert at building relationships with co-workers at all levels and in all roles. You have excellent oral and written communication skills and an ability to remain objective and level-headed in all interactions.

A self-starter with a passion for building, implementing, and iterating on policies and processes that benefit our employees' work environment.

A natural problem-solver who can not only define a solution but can also oversee its execution and manage expectations with stakeholders.

Adept at conflict resolution and able to de-escalate and work through interpersonal issues within a fast-paced, high-pressure environment.

A detail-oriented documenter who can stay on top of all necessary paperwork to keep the company running, from legal requirements to performance reviews and incident reports.
Finance & Operations Analyst
Full-time, based in our New York HQ
Epicured is looking for a Finance & Operations Analyst to join our Finance Team, reporting directly into our Director of Finance. This person will play a vital role in managing the company's day-to-day financial operations, helping to manage payables and receivables, our financial reconciliation process, and our fundraising efforts.
This role is ideal for a recent graduate interested in direct mentorship from our Director of Finance and CEO, who is looking to gain exposure to the inner-workings of a fast-paced, quickly-growing startup.
UI/UX Designer
Part-time, based in our New York HQ
Epicured is looking for a data-driven, part-time UI/UX Designer to produce high-quality design solutions through wireframing, visual and graphic design, flow diagrams, storyboards, site maps, and prototypes. This person will pay a key role in gathering and evaluating user requirements and feedback, in collaboration with product managers and engineers, to influence Epicured's digital product suite and produce an industry-leading experience.
Who We're Looking For:
At least 2-4 in UI/UX years of experience

Experience with interacting with an engineering team

Icon illustration experience

Modular design experience

Up-to-date knowledge of design software like Adobe Illustrator and Photoshop

Ability to juggle multiple projects at once with strict deadlines
Sous Chef
Full-time, based in our Sea Cliff, NY kitchen
Epicured is looking for a Sous Chef to join the fast-paced culinary team at its commissary in Sea Cliff, NY. The ideal candidate has demonstrated leadership experience in an industrial kitchen, capable of bringing teams together to achieve daily production goals. This role will involve close collaboration with fellow Sous Chefs and with the Executive Chef in order to execute faithfully on Epicured's healing menu and ensure the freshness, flavor, and quality that our customers expect.
Who We're Looking For:
You must have at least 3-5 years of hands-on experience in a professional kitchen environment.

You must be able to work smartly and efficiently to meet production deadlines.

You must be a team player, capable of going above and beyond to help your team meet its goals.

You must be able to communicate effectively with others, preferably in English and Spanish.